The Creston Bathroom Model was created by Greg Ward, the original author of Radiance as part of a bathroom renovation project. Different materials and paints were used to give the bathroom various appearances. In this Blog post we will talk about the results I get with Indigo and Luxrender (using just one set of materials).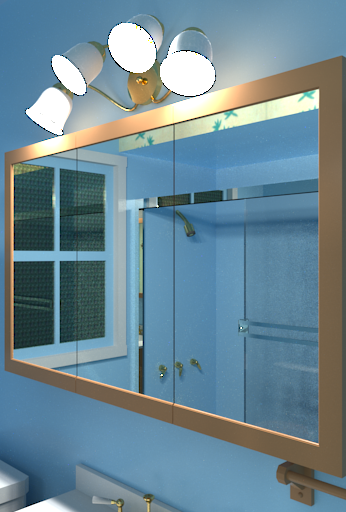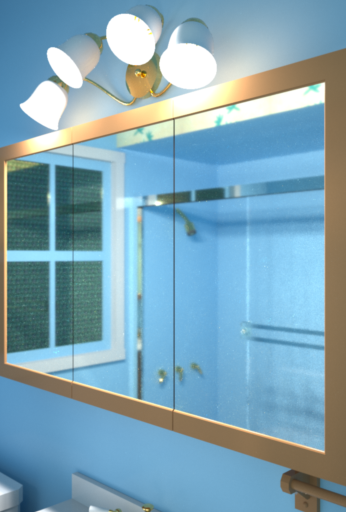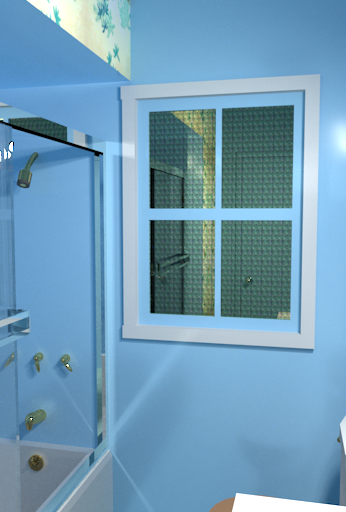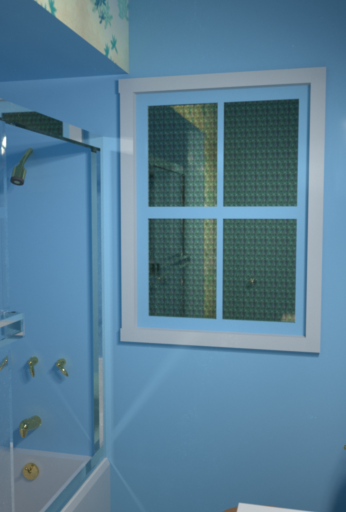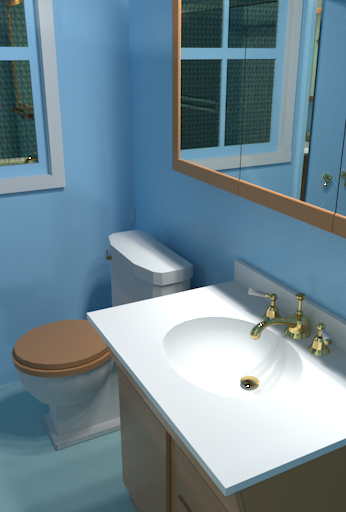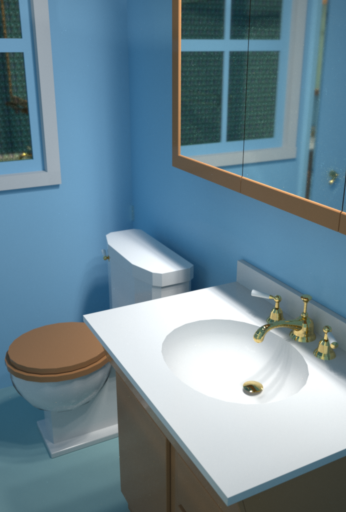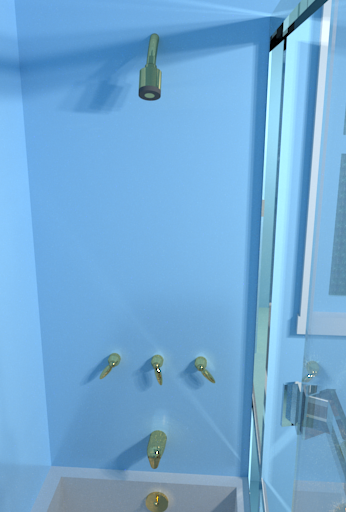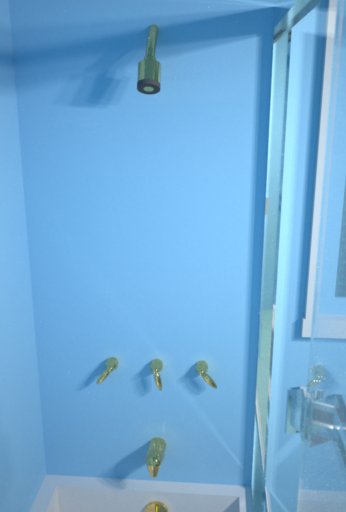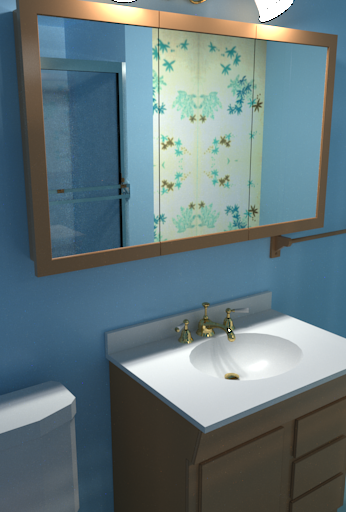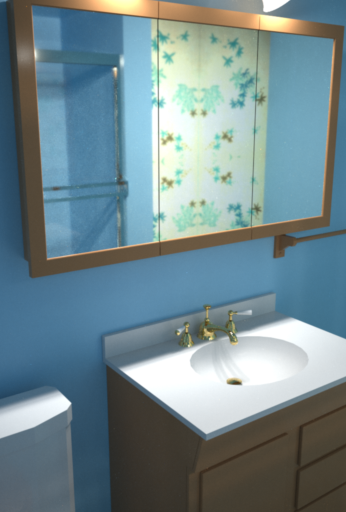 As you can see the camera perspective doesn't match 100% (I created an issue to fix it in the exporter) and Indigo is forcing you to use depth-of-field (DOF), but otherwise the lighting and the tonemapping (in both cases linear) are pretty close to each other.
What's also missing are non-texture-based, procedural patterns, as you can see here (for the wood, the marble, and the floor tiles) in a Radiance and Arnold rendering: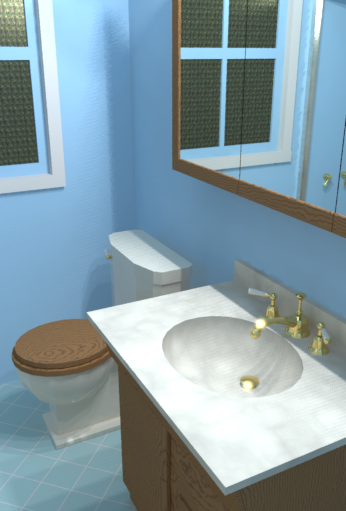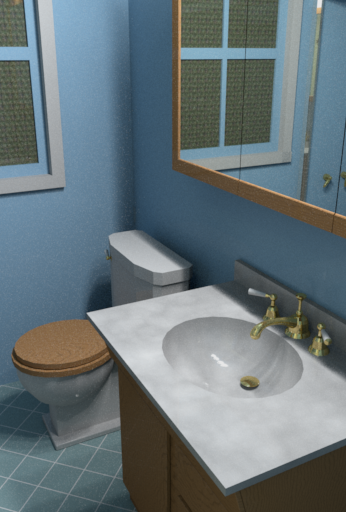 As usual the scene files are available in a repository.