Houdini Indie
As an independent filmmaker or indie game developer, your goal is to create professional-quality work with a small team and tight budget. Houdini Indie helps you accomplish this by making all the features of Houdini FX affordable for indies.
For me the important bit is that Houdini Indie allows you to work with 3rd party renderers and that SideFX, the company behind Houdini is leading the way (in cooperation with Pixar) towards a better renderer integration via Hydra Render Delegates and USD.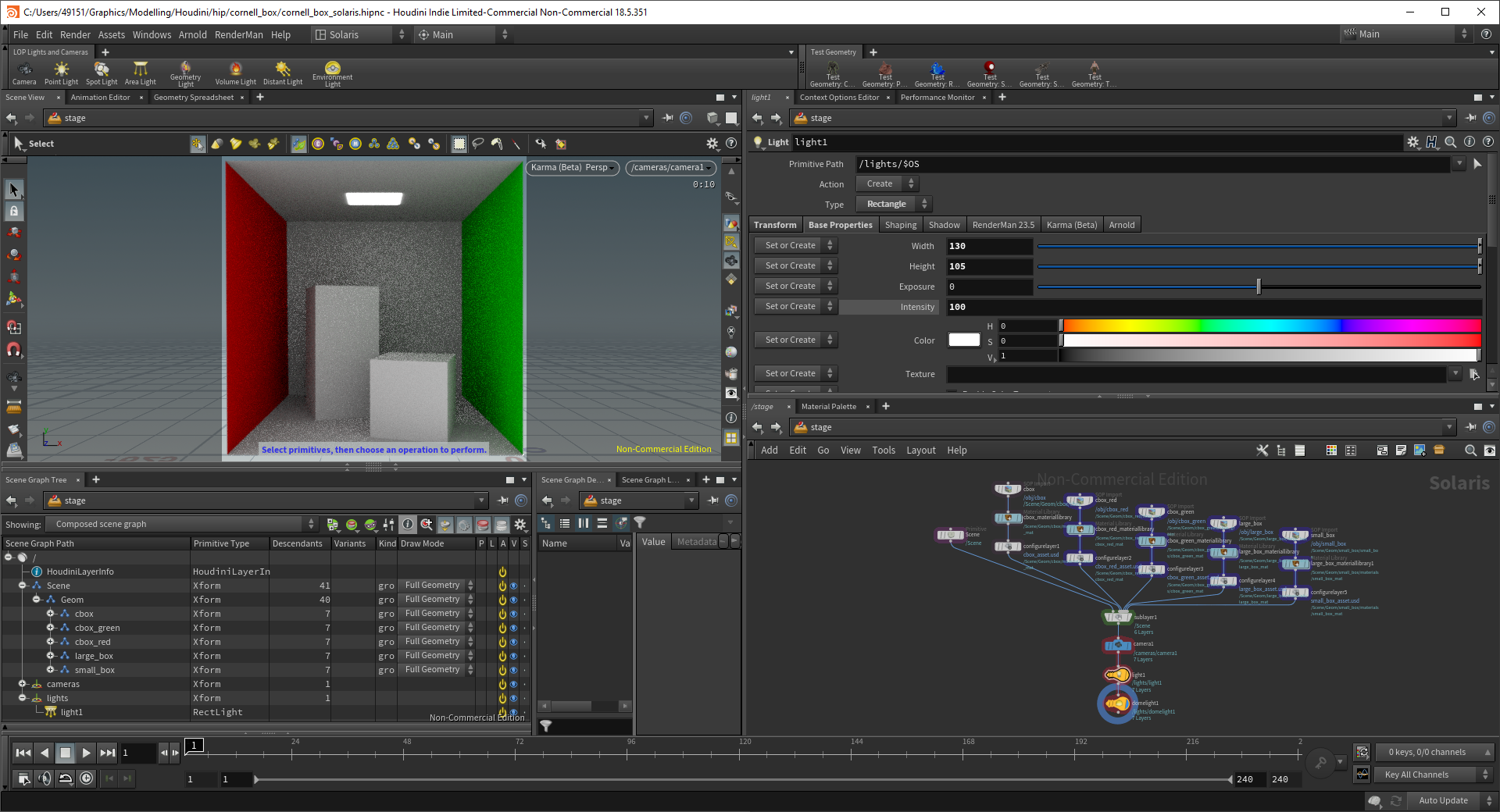 I prepared a simple YouTube video about the Cornell Box visible above. I will provide a Houdini Indie scene at some point but here are two video sessions which should help you to get started with Solaris, Karma, 3rd party renderers etc.:
Jeff Wagner's tutorial about this year's RenderMan Art Challenge.
Varomix Wey's 3rd party rendering in Solaris series of videos. With its USD support, Solaris has access to any renderer designed to work as a Hydra delegate - renderers such as Pixar's RenderMan, Autodesk's Arnold, and Maxon's Redshift.
More to come …
… soon